Milk Chocolate - Almonds with Protein (Box of 12)
12G PROTEIN • 2G SUGAR • 3G NET CARBS • 6G FIBRE
-7 in stock
Almonds
Keto Sweetener Blend
Creamy Protein Blend
Cocoa
INGREDIENT HIGHLIGHT
Almonds
(Good source of vitamin E, manganese, biotin, and copper)
Keto Sweetener Blend
(100% natural sweetness from Stevia and Erythritol)
Creamy Protein Blend
(Muscle building blocks, sourced from the rBST free milk proteins)
Cocoa Butter and Mass
(Ultimate superfood packed with antioxidants, magnesium, and pure good fats)
learn more
Delicious, Low-Carb and Healthy Chocolate – How?
We use finely sourced cocoa mass and cocoa butter, making the chocolate from the ground up. Fundamentally, the taste of true and pure chocolate is based on the fine cocoa used to make it. Unlike other nutritional or even many chocolate bars, we don't use pre-made chocolate in our ingredients. Instead, every bar is made from scratch.
We then take the perfect blend of each ingredient to make our bars, ensuring perfection at each stage of the chocolate-making process from conching to tempering (chocolate-making is a science as much as it is an art!).
Through the chocolate-making process, we make sure to add a hint of natural sweetness through our organic stevia and naturally sourced erythritol. Stevia is a plant native to Paraguay which has been used to sweeten foods and beverages since the 16th century. Erythritol, which sounds a bit technical, is actually another sweetener found in fruits like pears and grapes. Unlike any other sugar alcohol, erythritol doesn't affect blood glucose at all or cause bloating, making it an excellent sweetener for our natural blend.
Check out our Unwrapped page to learn more about our finely sourced ingredients
learn more
100% Satisfaction Guaranteed
Try ZoRaw bars risk-free today. If you're not 100% satisfied with your bars, we promise to make everything right.
Contact us within 30 days of your purchase for a refund or exchange.
If you have any questions, before or after purchasing, please let us know!
Customer Reviews
Really good tarte
Very empress about thé quality and thé test Thank you
06/23/2022
Christina G.

Canada
So yummy
These are delicious. No weird after taste like some keto stuff. I will be buying them again.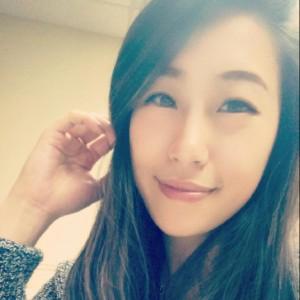 JY
06/21/2022
Jessica Y.

Canada
Amazing
Tastes amazing just like a regular chocolate bar! I was so shocked it still tasted absolutely amazing with so little sugar!
06/12/2022
Christine V.

Canada
Wow!
I'll start by saying I was skeptical and had my doubts on the taste of these "healthy" chocolate bars. I'm so very pleased to say I was incredibly wrong! These bars are amazing!!! The smooth, silky chocolate texture, tons of almonds in every bite, the taste blew me and all my expectations away!!! Every time I reach for one, I need to look at the label, read the healthy ingredients and food label because these bars are too good to be true! I'll be re-ordering for sure :)
06/06/2022
Rosa L.

Canada
Great taste!
Compared to other keto products I've tasted, this one come very close to tasting like traditional chocolate. Would definitely buy again
FAQ
IS THIS A REALLY A CHOCOLATE BAR?

It sure is! This is the real deal – it's your typical delicious chocolate bar without the bad stuff!

HOW DO YOU SWEETEN YOUR BARS?

We sweeten our Protein Chocolate Bars exclusively with stevia and erythritol. Stevia is a natural herb and sweetener found in South America and has been used to sweeten food since the 16th century! Erythritol is a natural sugar alcohol, which is unlike any other, as it doesn't affect blood glucose or cause bloating, making it the perfect keto sweetener.

WHAT MAKES ZORAW CHOCOLATE BARS LOW-CARB AND KETO FRIENDLY?

We replace the sugar and bad fats found in traditional sugary chocolate bars with our own keto sweetener blend comprised of monkfruit, stevia and allulose. We use cocoa butter, mass and nibs which ensure there's an abundance of healthy fats!

WHAT IS THE SHELF LIFE ON ZORAW CHOCOLATE BARS?

The shelf life is one year.

ARE ZORAW CHOCOLATE BARS GLUTEN-FREE AND GRAIN-FREE?

Yes, all of our chocolate bars are naturally gluten-free and grain-free.

ARE ZORAW CHOCOLATE BARS DAIRY-FREE OR VEGAN?

No, our bars are not dairy free or vegan.All ZoRaw chocolate bars contain grass-fed whey protein isolate.

HOW MANY GRAMS OF NET CARBS ARE IN ZORAW CHOCOLATE BARS?

ZoRaw Protein Dark Chocolate Bar has 2 g of net carbs